Article
Research For Life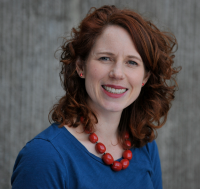 2019 Research Review Editorial
by Associate Professor Rebecca Grainger
Gender has been a hot topic in 2019. Gender equality, gender pay equity, gender identity, and more. Unfortunately, in many parts of the world, women face disadvantage and in many cases direct harm, due their gender. This has been recongised by the United Nation's Sustainable Development goal 5 of "Gender Equality". There are nine targets for action. It's sad to read that two are about preventing actual physical harm to women but positive that the other seven are about achieving equality for women in all aspects of domestic, community, economic and government life or achieving equitable access to health care. Fortunately, in New Zealand, women are faring better than some of their international sisters.
New Zealand has a strong and proud history of recognising the role of women in society. Just over a year ago, New Zealand celebrated "Suffrage 125". On the 19th of September 1893 New Zealand become the first self-governing country in the world to grant women the right to vote. Currently, women out-perform men in education; the gender pay gap for full-time employment is one of the lowest in the world (although we could still do better than the current 9.3%); and, we have a good track record for human rights and a comprehensive legislative framework that should protect women in New Zealand from discrimination. Given this background, its not suprising that women are leading our country.
Jacinda Ardern is New Zealand's third female prime minister and she has been in the spotlight internationally for her courageous and compassionate leadership. Many New Zealanders are aware we have a female governor general and female Chief justice, but not so many might know that the Prime Minister's Chief Science Advisor is a woman. Professor Juliet Gerrard took on this role in mid 2018. Professor Gerrard is a professor of biochemistry at the University of Auckland, where she still runs a lab. The primary function of the role of Chief Science Advisor is to give the Prime Minister strategic and operational advice on science and science policy. Other tasks include increasing public awareness and engagement with science, promoting international relations via science, and alerting New Zealand to opportunities and threats of new scientific discoveries. Current work undertaken by the Chief Science Advisor's office includes the impact of plastics and microplastics, antimicrobial resistance, the use of 1080, impacts of climate change, 5G and health, genetic editing, and the effects of cannabis on health. It's interesting to note how much of this work relates to human health which, for each of us and for our communities, is our greatest asset. Not surprisingly then, how to best maintain and improve the health of New Zealanders is the focus of much of the research undertaken by New Zealand universities, independent research institutes, and government facilities.
Research For Life (RFL) is proud to support this type of medical and health-related research in Wellington. Many people are under the mistaken belief that students and staff at universities and government institutions have funds available for research. Even internal institutional funding requires competitive grant processes, and internal funds are limited. Most researchers spend quite signficant chunks of time grant-writing to fund their research. This is where RFL comes in, to support Wellington researchers undertaking exciting, cutting-edge research to further our understanding of how to maintain and improve human health.
Twice a year, the Research Advisory Committee, made up of respected and experienced scientists and clinicians from Wellington, reviews research grant applications and recommends to the RFL Board which projects could be funded. Funding is then allocated by the Board, according to funds available. Analysis of funding allocated from 2017-2019, showed that across the 27 successful applications, the principle investigators were 17 women and 10 men. While outstanding science is undertaken by scientists, irrespective of gender, it is pleasing to see that women are leading the excellent science being undertaken in Wellington.
RFL is very proud to support all our grant recipients. I hope you enjoy reading this research report and learning more about the work of our present, and future, science leaders.