Applications now open for Medicines New Zealand's 2018 Value of Medicines Award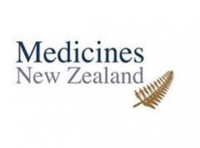 Applications now open for Medicines New Zealand's 2018 Value of Medicines Award

The national Medicines New Zealand Award recognises fundamental, translational and clinical research into existing and emerging medicines and vaccines.
It is open to researchers, professors, clinicians, students and academics who have recently published research in this area.
The winner will receive a $20,000 grant to advance their research.
Medicines New Zealand has been rewarding breakthrough research since 2011.
Past winners received the Value of Medicines Award for innovative research into treatments for conditions such as gout, asthma and osteoporosis.
Apply now through a quick and straightforward process on Medicines New Zealand's website. Visit https://medicinesnz.co.nz/our-work/value-of-medicines-award/ to download the full eligibility criteria and apply online.
Applications close midnight Sunday 30 September 2018.
For more information about Medicines New Zealand, visit www.medicinesnz.co.nz