Media Release
Research For Life
Cancer Society applauds Government's health investment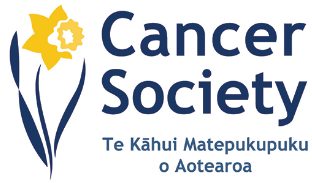 The Cancer Society welcomes the decision to invest $39 million to roll-out a national bowel screening programme, as well as a 10% tobacco tax increase. This adds to the earlier announcements for PHARMAC to invest in cancer drugs and $97 million extra for health research.
"The Government has really come to the party this year" says Cancer Society's CEO, Claire Austin.
"The team right across the country are throwing daffodils in the air in celebration, it's fair to say they're ecstatic.
This is a real win for both preventing cancer, and improving outcomes for cancer patients and we applaud the Government for their investment in health."
The Cancer Society advocates for better treatment for all people with all cancers. However, there are areas of high unmet need – bowel cancer is one of those areas.
Every year in New Zealand, 3016 people are diagnosed with bowel cancer and 1283 people die from it making it the second most common cancer killer, after lung cancer.
A national bowel cancer screening programme has been the goal of the Cancer Society since 2009 after identifying high death rates from the disease around this time. Our position called for faecal occult blood tests to be used as a primary screening tool.
https://wellington.cancernz.org.nz/assets/Positions-Statements/CSNZ-PS-ColorectalCancerScreening-16Nov2010.pdf
We are thrilled New Zealand's high bowel cancer rates are being given attention in this year's budget and with the new screening programme will reduce the number of patients who are diagnosed too late, and reduce mortality rates. We want to thank the government for making people with cancer a priority.