Media Release
Research For Life
Chemist chasing one cure at a time
NEWS RELEASE: I 5 July 2016
A new Victoria University of Wellington professor working on possible treatments for bacterial and viral infections says research into the discovery of new drugs is an exciting and important discipline.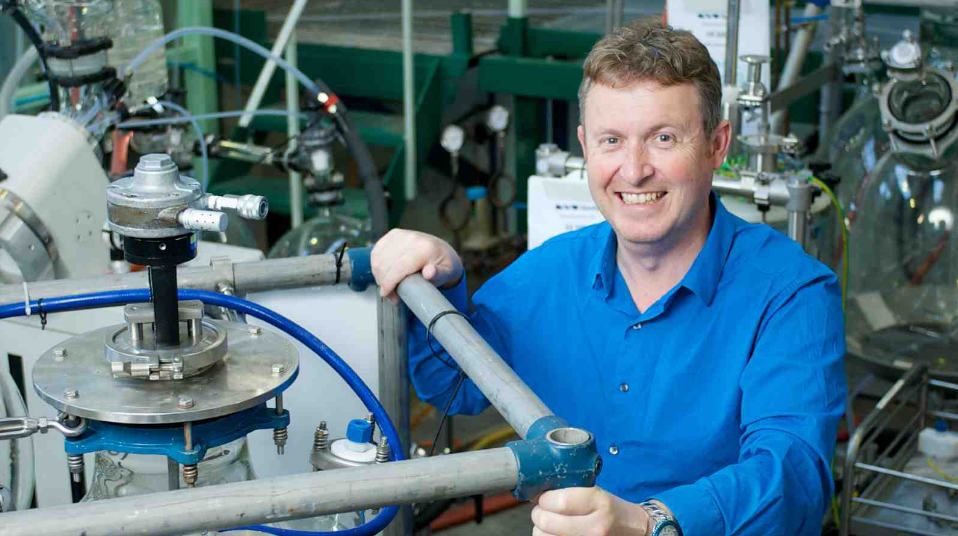 Professor Gary Evans from Victoria's Ferrier Research Institute's career in medicinal chemistry spans 25 years—a career that has resulted in trials for the treatment of cancers, gout, malaria and microbial infections.
Professor Evans will give his inaugural lecture next week to mark his professorial promotion, and will outline his work into treating diseases that has led to more than twenty patents.
Professor Evans was awarded the inaugural MacDiarmid Medal by the Royal Society of New Zealand in 2011. This was given in recognition of his pioneering work in the design and synthesis of new pharmaceuticals for the treatment of major diseases including gout, psoriasis, and cancer of the immune system.
In 2014 he was made a member of the New Zealand Order of Merit for services to science, a member of the Royal Society of New Zealand, and was part of the project team that won the Best New Innovation Award at the Janssen Annual Excellence Awards for advancing a new drug for breast cancer.
His current research is looking at the discovery of antimicrobial drugs. Together with researchers at the University of Otago and Callaghan Innovation, Professor Evans is investigating how to incorporate these drugs onto materials for coating surgical implants used in joint replacement surgery."
The coating is an attempt to avoid the artificial joints becoming infected," he says. "Revision surgery is needed in one to two percent of these procedures and that can cost tens of thousands of dollars each time and is really disastrous for these patients."
Professor Evans has also been working with Ferrier's Professor Peter Tyler and their colleagues at Victoria University to develop a new class of antiviral that shows promise in the treatment of Ebola and the Zika virus.