Media Release
Research For Life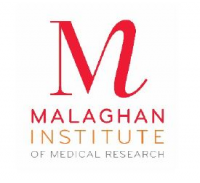 Immunotherapy profoundly changing the way we treat cancer
Director of the Malaghan Institute of Medical Research Professor Graham Le Gros says that since commercially-available cancer immunotherapies first appeared on the market less than a decade ago, they have caused a profound change on the way we target and eradicate cancer. Their potential, he says, lies in harnessing the body's own natural defences, offering a more personalised and intimate avenue for cancer treatment – translating to better patient outcomes than conventional means.
Cancer immunotherapy works by using a patient's own immune system to identify and destroy cancer cells and tumours. There are a number of ways the immune system can be recruited in the fight against cancer. For example, the immunotherapeutic drug Keytruda is a checkpoint blockade, which works by preventing the immune system 'turning off', helping to prolong the attack on a tumour and improve patient outcomes.
"Checkpoint blockades are one piece of the puzzle of getting the immune system to be aware that it's got a cancer and to react appropriately," says Prof Le Gros.
"However, this type of treatment runs into trouble if the immune system can't detect the cancer in the first place. We still have a lot of work to do to discover how to get the immune system to actually recognise those more 'invisible' cancers."
Prof Le Gros says this is where the focus of the Malaghan Institute's research currently lies – the initiation of the immune system's anti-tumour response.
"Much of our research and discovery, such as the Freemasons CAR T-cell Research Programme, looks at how we can more accurately and reliably train our immune system to identify cancerous cells, and so initiate the anti-tumour response, using a combination of other therapies such as checkpoint blockades to ensure this response is sustained."
World Immunology Day on 29 April is a moment, says Prof Le Gros, to reflect on the huge potential of immunotherapy but also to acknowledge that we are still a way off from finding a reliable 'cure'.
"Cancer is a hard nut to crack. There's never going to be just one therapy to cure and remove a cancer from our bodies. Rather, it's going to be a portfolio of regimes – sometimes drugs, sometimes surgeries, but certainly immunotherapies – to identify tumours, remove them and protect the body against what may be left behind.
"We are working towards a future where cancer is treated not by a singular approach, but by a highly sophisticated and deeply personalised combination of cumulative treatments that effectively identify and eradicate targeted tumours based on an individual's specific makeup."
ENDS