Media Release
Research For Life
Multiple sclerosis trial begins at Wellington Hospital
MEDIA RELEASE: 13 June 2016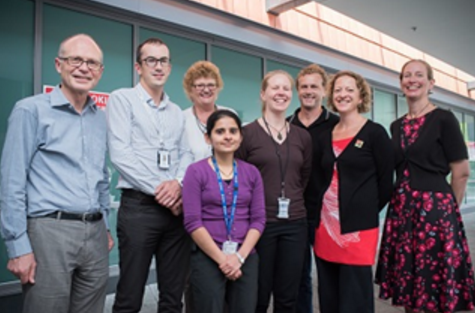 A Victoria University of Wellington researcher is leading a clinical trial which may offer new hope to multiple sclerosis (MS) sufferers.
The trial will test two commonly used antipsychotic medications in secondary progressive MS. This form of the disease, for which there is currently no effective treatment, affects over one-third of all MS sufferers and causes significant life-long disability.
The trial, based at Wellington Regional Hospital, is actively recruiting for participants.
Victoria University immunologist Professor Anne La Flamme says repurposing medications is common for treating MS.
"The majority of agents used to treat the most common form of MS—relapsing remitting MS—were originally used for something else, like viral infections and leukaemia.
"We're looking at two medications, clozapine and risperidone, which were designed to treat a variety of health disorders such as schizophrenia, bipolar disorder and autism.
"Clozapine and risperidone have always been targeted to mental illness but our studies show they are able to tone down the immune system in the brain, which is what causes MS, and this anti-inflammatory action is promising."
Professor La Flamme is working with neurologist Dr David Abernethy from Capital & Coast District Health Board, and Associate Professor Bronwen Connor from the University of Auckland.
"The trial will be randomised, blinded and placebo-controlled, to closely monitor any potential adverse effects from the drugs as well as measure any changes to MS disease," says Professor La Flamme.
The study has been funded by the Ministry of Business, Innovation and Employment and supported by the Neurological Foundation of New Zealand and the Great New Zealand Trek Charitable Trust. Professor La Flamme has also received additional funding from a Research for Life grant to investigate how these medicines affect the immune system during secondary progressive MS.
For more information about enrolling in the trial contact Liz Goode, trial nurse, on liz.goode@ccdhb.org.nz.
For more information about the trial contact Anne La Flamme on 04-463 6093 or anne.laflamme@vuw.ac.nz.