Media Release
Research For Life
PhD student's revolutionary cell research to fight brain diseases
A Victoria University of Wellington PhD student hopes his Neurological Foundation of New Zealand scholarship will lead to new treatments for brain diseases.
NEWS RELEASE: Victoria University, 27 April 2016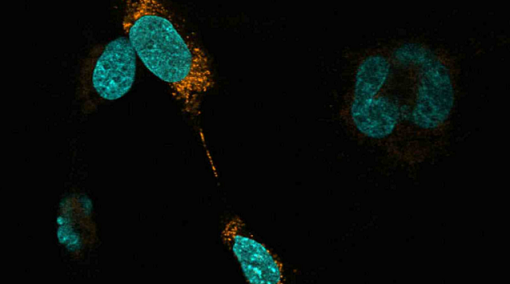 Matt Rowe received a 2015 Neurological Foundation W and B Miller Postgraduate Scholarship worth just over $100,000 to carry out research on mitochondria—the tiny structures that generate the energy to power a cell.
The research is likely to have implications for treatment strategies for degenerative brain disease like Alzheimer's as well as brain cancer.
While it has been known for several years that mitochondria can transfer between cells, the reasons why a cell might give or receive mitochondria are largely unknown.
Matt's research, carried out under the supervision of Dr Melanie McConnell from Victoria's School of Biological Sciences and Professor Mike Berridge from the Malaghan Institute of Medical Research, will help to determine the drivers of this phenomenon.
"We'll examine the mechanisms of mitochondria transfer in diseased cells in response to injury. We're interested in the survival mechanisms of brain cells, what they do when injured, and how this relates to the movement of mitochondria," says Matt.
A team including Dr McConnell and Professor Berridge have found that cancer cells will acquire mitochondria from the normal surrounding tissue in order to prosper.
"It's not yet clear why this happens, it could be to resist treatment. We will be examining mitochondrial transfer in two related diseases—neurodegeneration and neurological cancer. Each disease involves the same neural tissues, however the outcomes for cells in each are vastly different," says Matt.
Over the past few months Matt has been developing a set of tools to study the mitochondria's movements.
"Mitochondria are normally labelled with fluorescent dyes, but this method is tricky to control and is not accurate," says Matt.
"I've used a genetic approach to develop a new system that will enable us to measure these transfer events with high levels of precision. Sometimes there are thousands of mitochondria and a few have transferred between cells.
"We're using unique genetic signatures to give us strong, quantifiable results. This system will allow us to see whether injury drives mitochondrial transfer in diseased cells."
Victoria University News Site.