Media Release
Research For Life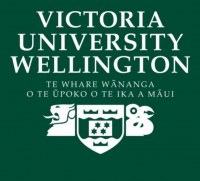 Study's findings positive for MS potential of nalfurafine
Functional recovery in those suffering from multiple sclerosis (MS), a chronic neurological disorder that affects 2.5 million people worldwide, has come a step closer thanks to the latest findings of research led by Te Herenga Waka—Victoria University of Wellington scientists.
Professor Anne La Flamme and Associate Professor Bronwyn Kivell, from the University's School of Biological Sciences, and their team have discovered that the drug nalfurafine has the potential not only to slow the accumulation of disability but also to restore function in an experimental model of MS.
Nalfurafine has been used clinically for years to treat various non-MS conditions and has been shown to be safe and well tolerated. Additionally, the researchers' findings show its MS-modifying effects are superior to the compound US50,488, which activates the same target but cannot be used clinically because of its poor side-effect profile.
Professor La Flamme and Associate Professor Kivell last year co-founded a spin-out company, Rekover Therapeutics, with investment from the New Zealand Innovation Booster Fund, a partnership between the University's commercialisation arm, Wellington UniVentures, and Booster Financial Services.
"We are now raising funds to enable a clinical trial of nalfurafine to build on this significant step forward in our understanding of its potential," says Professor La Flamme.
Professor La Flamme and Associate Professor Kivell are part of the University's Centre for Biodiscovery, as are their co-authors Lisa Denny, Afnan Al Abadey, Dr Katharina Robichon, and Dr Nikki Templeton.
Working with them too is Professor Thomas Prisinzano from the University of Kentucky in the United States.
Professor La Flamme also leads the MS programme at the Malaghan Institute of Medical Research, based at the University.
Funding for the nalfurafine study came from the Ministry of Business, Innovation and Employment, the Neurological Foundation of New Zealand, the Health Research Council of New Zealand, the Great New Zealand Trek, the Kate Parsonson Scholarship, the Wellington Medical Research Foundation, and the National Institute on Drug Abuse.
The study's findings are published in Clinical & Translational Immunology.
ENDS