News
Research For Life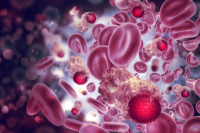 Important and exciting news from Malaghan Institute. Research For Life is proud to have played a small part in these achievements.
New Zealand's first trial of a ground-breaking cancer treatment called CAR T-cell therapy has shown the promise of being safer than leading commercial CAR T-cell products in treating certain types of blood cancer, while remaining effective.
The Malaghan Institute's ENABLE phase 1 safety trial began in late 2019, in partnership with Wellington Zhaotai Therapies Ltd, treating 21 New Zealanders with relapsed or refractory B-cell non-Hodgkin lymphoma who had exhausted all conventional treatment options. Participants received an experimental form of a novel 'third generation' CAR T-cell therapy at increasing doses, primarily to test the safety of the therapy. The trial was conducted with the support of Te Whatu Ora – Health New Zealand.
https://www.malaghan.org.nz/news-and-reports/news/trial-results-offer-hope-to-kiwis-with-incurable-blood-cancer/