Article
Research For Life
Interview with medical researcher Dr Max Berry
University of Otago, Wellington, Department of Paediatrics and Child Health
Healthier babies; better futures
POSTED: 9 September 2016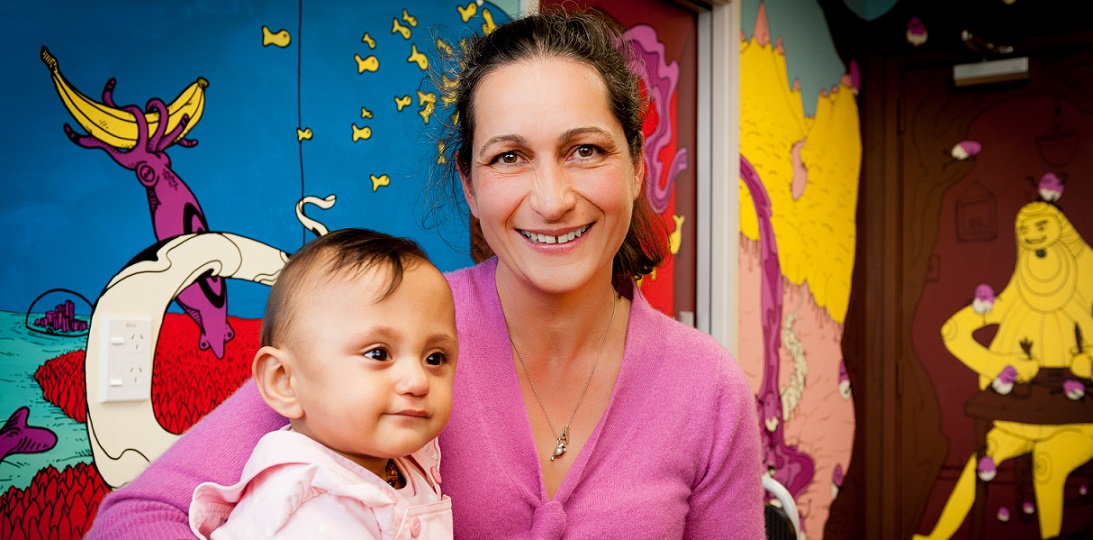 As a doctor caring for our sickest and most vulnerable babies I want to make sure that we do our utmost to understand the problems faced by babies born at extremes of gestational age, or those born with other complex medical and surgical problems and to understand better what we need to do to improve their health and wellbeing both now and into the future.
Can you describe your particular passion and why you are researching?
One of my neonatal parents recently asked me to explain what it is that I actually 'do'; what do these various projects and trials mean for their baby, for babies as yet unborn?
A straightforward enough question – but like all good questions, it's not necessarily that easy to answer. Fundamentally though it's about hope, about creating a better future for babies that have already gone through tremendous challenges and about enabling these children to develop into healthy adults with a full life ahead of them. Its hard not to be passionate about something as compelling as that!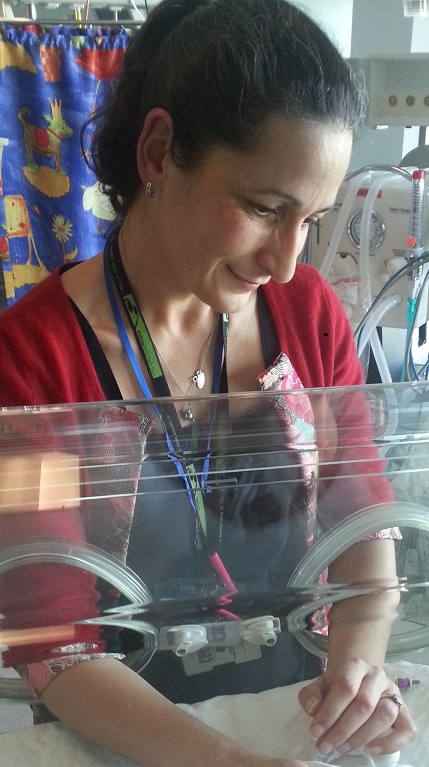 Why are you doing this particular research?
The focus of neonatal research for many years was to meet the immediate challenge of caring for an preterm or unwell baby. Over time, advances in neonatal care has given hope to even the smallest and sickest baby. But we've also started to realise that the journey for these babies doesn't stop when they leave the NICU, or even when they leave school. Early life experiences and environment are fundamental in shaping an individuals trajectory for health and disease risk, right the way through into old age.
Our research is based around trying to understand how preterm birth and early life environment (before birth and in the newborn period) alter, among other things, adult blood pressure regulation, diabetes risk and brain health.
What is involved – describe the work, who you work with, where and how long it will take?
I work with an incredibly dedicated and passionate team of scientists, nurses, technicians, students and doctors; some of us are based with me here in Wellington with the rest scattered throughout NZ, Australia and even further afield.
Our research embodies the whole 'bench to bedside' concept, using state of the art science to address clinically important questions. Our work ranges from pre-clinical laboratory science through to studies that our NICU patients participate in and follow-up studies of older children.
What is exciting you in what you are discovering?
Current projects include; work in the NICU assessing the impact of common medications and blood transfusion on brain and tissue oxygen levels in preterm infants, examining the way in which brain blood flow is controlled in in older children born preterm or at term and using pre-clinical models to develop new therapies to improve brain health in those born at extremes of gestational age. These ideas are at the cutting edge of neonatal research; we're developing ideas that one day will mean by the time a sick baby is well enough to be discharged home from NICU, treatment innovation will ensure that their future is just as bright and exciting and unencumbered by ill health as that of any other baby.
What do you hope to achieve?
Our ultimate goal is to help children born preterm, or who have suffered health complications in the newborn period, achieve their full potential to live healthy normal lives.
What are your hopes beyond this research for the future of the study?
To continue to push the boundaries of what we understand and continue to develop strategies to care for the sickest and most vulnerable of our patients.
Dr Max Berry, University of Otago, Wellington, Department of Paediatrics and Child Health