News
Research For Life
Research For Life congratulates Hannah van der Woude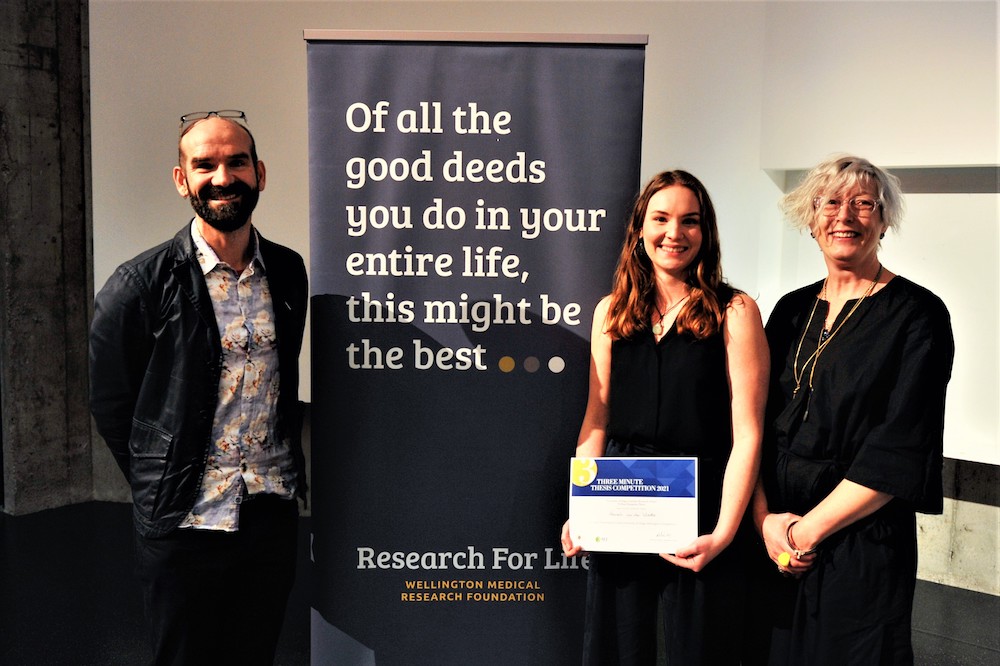 Hannah van der Woude, a Master's Student at the University of Otago Wellington, recently won the University of Otago Wellington Health Sciences heat in the 3MT® competition.
The 3MT® competition is open to both thesis Master's and Doctoral students. Entrants must communicate their research in no more than three minutes with a presentation aimed at a non-specialist audience.
The Health Science heat was contested by nine very able 'science communicators' and judged by a panel led by Professor William Levack, Dean and Head of the University of Otago Wellington Campus.
As the winner of the Health Sciences heat, Hannah has won selection to the University of Otago final and, if selected, will compete in the NZ Masters 3MT® Inter-University Challenge.
Hannah is undertaking a Master of Biomedical Sciences. She has a Bachelor of Biomedical Science (Honours) in The Molecular Basis of Health and Disease (University of Otago) and a Bachelor of Science (Technology) Cellular and Molecular Biology (University of Waikato).
As the winner of the Wellington heat, Hannah received a $500 prize provided by Research For Life as the event sponsor.