Media Release
Research For Life
Budget 2016: $97m extra for health research
GOVERNMENT NEWS RELEASE: 26 May 2016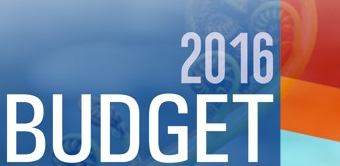 The Government will increase funding for health research by $97 million over the next four years, Science and Innovation Minister Steven Joyce and Health Minister Jonathan Coleman announced today.
"The annual amount available for health research through the Health Research Council (HRC) will increase by 56 per cent over four years - from $77 million in 2015/16 to $120 million in 2019/20," Mr Joyce says.
"This increased investment in the HRC in Budget 2016 shows our commitment to ensuring that health research remains a strength for New Zealand," Dr Coleman says.
The funding increase will also provide additional support for New Zealand's long-running longitudinal health studies.
"The HRC supports research that leads to improved health outcomes and more effective delivery of healthcare for New Zealanders, and research that brings economic gains for New Zealand," Mr Joyce says.
"We want to maximise these opportunities. Commercial health research is also a great opportunity to grow our high value exports."
The Government is also today releasing a discussion document to inform the development of a new health research strategy.
"We want to keep enhancing the impact, relevance and uptake of health research for New Zealanders," Dr Coleman says.
"We need a health research system in which researchers, government agencies and the commercial sector work together to get the best outcomes.
"A more integrated system will deliver new treatments, new drugs and new technologies more quickly, both to improve the health of New Zealanders and for export overseas."
The strategy will also look at how we can make and build stronger research connections across the life sciences, social sciences and engineering.
"We want to see a more dynamic, well-connected and world-leading health and innovation system that markedly improves the health, social and economic wellbeing of New Zealanders," Mr Joyce says.
Further information including the public discussion document and details on how to make a submission are available at: www.health.govt.nz orwww.mbie.govt.nz