Media Release
Research For Life
Research For Life's Prof Brett Delahunt catapults Pathology journal into World's Top 20
NEWS RELEASE: I 20 June 2016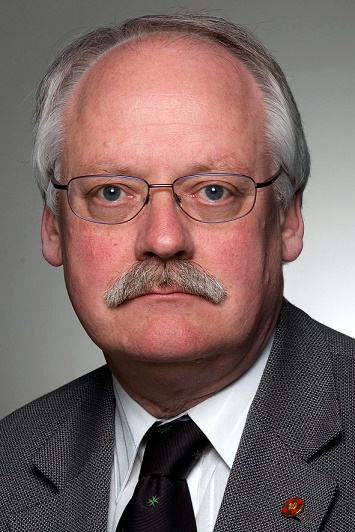 Pathology, the official journal of the Royal College of Pathologists of Australasia (RCPA), has been ranked by the Thomson Reuters 2016 Journal Citation Report (JCR) in the world's top 20. Edited by Research For Life (RFL) board member Prof Brett Delahunt, Pathology increased its impact factor by 35.6% to 2.968 in the prestigious rankings, jumping 12 places in the overall JCR worldwide ranking. It is now ranked 18/78 for all pathology journals and number 1 for clinical pathology journals.
Research For Life president Prof. John Nacey said, "This is a great achievement for the journal and for our board member and RFL Research Advisory Committee Chair, Prof Brett Delahunt. It endorses Brett's leadership of the Pathology journal's editorial board and dedication to excellence. The fact that Pathology experienced the largest increase in Impact Factor in the JCR 2016 report is largely due to Brett's brilliant editorial leadership."
Prof Delahunt ascribes the lift in ranking to two key factors. He says, "We've worked hard to improve the quality of the journal in recent years and I attribute our success to the internationalization of the Pathology editorial board and a commitment to ensuring that only articles of the highest standard are accepted for publication. Essentially, quality begets quality.
"I also acknowledge the role our publisher Elsevier have played since coming onboard in supporting the editorial board's approach," Prof Delahunt said.
Prof John Nacey said, "Research For Life congratulates Brett, his editorial board and Pathology journal publisher Elsevier on this achievement. We also take this opportunity to acknowledge the contribution he has made to our organisation both as a board member and as Chair of the Research Advisory Committee."